Fung Lam
Chief Executive Officer
Fung Lam is the co-founder and CEO of New Aim, an ecommerce company helping Australian retailers start and scale with technology. Leading the charge, Fung started with a single eBay store in 2005, helping pioneer Australian ecommerce and provide a pathway to opportunity for a new generation of business owners.
Fung has become a driving force in developing proprietary technology to improve procurement, supply chain management, channel integration, product, and price decision-making. Today, in 2022, more than 50% of Australian households own a New Aim product because of this technology.

With Fung at the helm, New Aim has grown at a compound annual growth rate of 40% over the last 10 years. New Aim was ranked among the Financial Times' Asia-Pacific High-Growth Companies in 2020, 2021 and 2022, and Australian Financial Review's Fast 100 in 2018 and 2019. 
In 2019 and 2020, Fung's eye for innovation saw him personally recognised as Melbourne Young Entrepreneur of the Year. In 2019, he was also awarded Australian Young Entrepreneur of the Year for his role in expanding the economy through ecommerce.

Fung has a Bachelor of Information Technology from Monash University in Melbourne, Australia.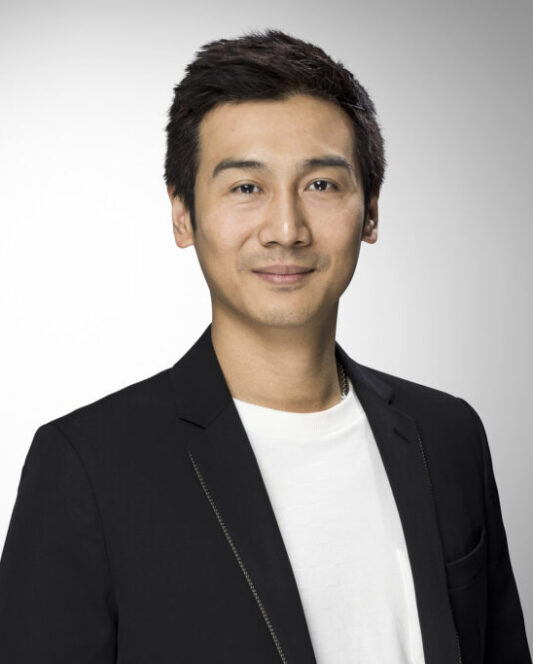 David Huang
Chief Operating Officer
David Huang has more than 23 years' experience across the fields of finance, insurance and ecommerce, bringing a passion for business optimisation and transformation to New Aim.
Prior to joining New Aim in 2014, David held senior manager and analyst roles at HSBC China, alongside China Construction Bank.

David started with New Aim as an IT manager, before his appointment to Chief Information Officer, with P&L responsibility of $250+ million in revenue. In this position, he was responsible for driving transformative projects to create business efficiencies, and cultivating a high-performing culture of data analytics and continuous improvement with technology. He assumed the role of Chief Operating Officer in 2021. 

David is passionate about using advanced technology to strategically transform businesses for the better, while enabling automation in key operational areas. 
David has a Bachelor of Engineering from South China University of Technology, specialising in electrical, electronic and communications engineering. He also holds a Masters in Engineering focusing on computer software from Sun Yat-sen University in Guangzhou, China.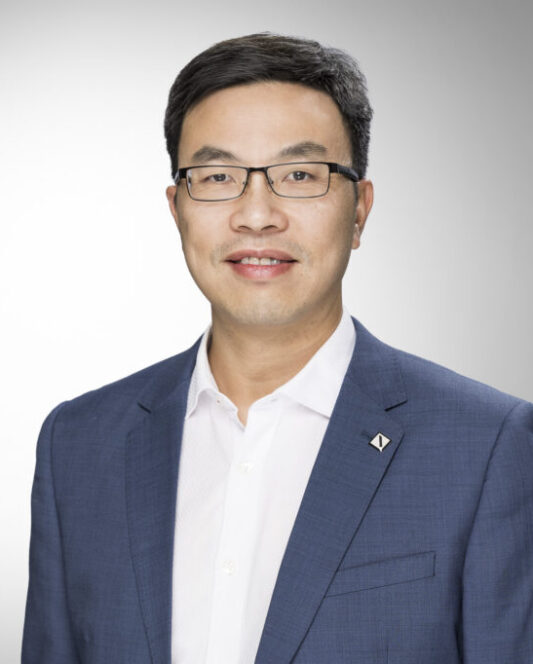 Alex Ji
Chief Information Officer
Alex Ji brings more than a decade's experience in data, information technology and machine learning to his role at New Aim.

A proven leader in emerging technologies, Alex joined the company as Chief Information Officer in 2021. In this role, Alex is focused on using data and cutting-edge technologies to further enhance New Aim's capabilities.

Alex was previously Head of Enterprise Data Science at NAB, growing and leading an initial team of five to more than 40 data analysts, scientists and machine learning engineers in two short years. His team was responsible for delivering machine learning and artificial intelligence models of automated capability across core business units, with Alex directly engaging C-level executives.

Prior to NAB, Alex was Data Science Manager at Vocus Group. During his time at Vocus, Alex built the data science function and team from zero, defining best practice, and designed the data science roadmap from scratch. He has also worked as a Senior Data Scientist at Sportsbet, building its first big data analytics platform on AWS. 

Alex has a Bachelor of Computer Science (Hons) specialising in computer software engineering and artificial intelligence from Northwestern Polytechnical University. He also holds a Doctor of Philosophy (PhD) focusing on information sciences and engineering from The Australian National University in Canberra.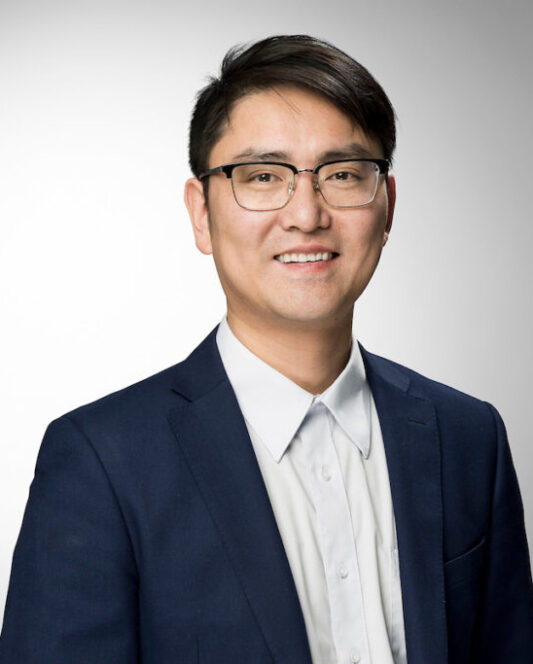 Cecilia Chiu
Chief Strategy Officer
Cecilia Chiu is the co-founder and Chief Strategy Officer of New Aim, with more than 15 years' experience in online marketplaces.

Unique in the Australian market, Cecilia has played a critical role in developing New Aim's business-to-many (B2M) ecommerce model. She's focused on using market research and data analysis to guide digital strategy, which has contributed to New Aim's success in procurements, as well as channel expansion and integration. 

With New Aim since the beginning, Cecilia has managed budgets of more than $200 million, guiding on financial planning, marketing, product development and sourcing.

In 2009, Cecilia introduced the dropship model to Australia, which has since become a launching pad for some of Australia's largest retailers and many more small businesses. 
In 2012, Cecilia created Australia's first B2B retail platform, Dropshipzone, with the goal of building out the Australian ecommerce ecosystem. It's her mission to empower Australian SMEs to start and scale through ecommerce.
Cecilia holds a Bachelor of Science specialising in business administration and management from University of Bradford. She also has a Masters in Professional Accounting from RMIT University in Melbourne, Australia.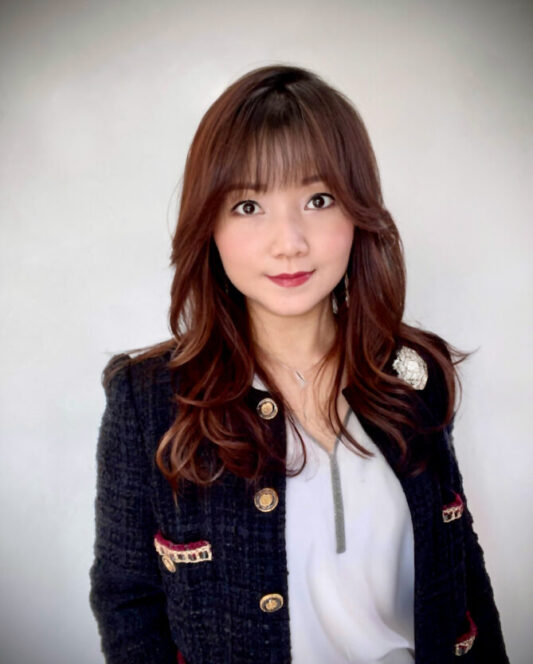 Stephen Xiao
Chief Financial Officer
Stephen Xiao brings over 15 years of professional transaction experience working with KPMG Deal Advisory across China and Australia. He has provided financial and operational due diligence support for a variety of clients including state-owned enterprises, private equity funds, and listed companies in M&A deals across China, South East Asia, Europe, and Australia. His deal experience spans over a wide range of sectors, including ecommerce, retail & consumer goods; manufacturing, infrastructure; healthcare; and energy & resources.

Stephen is skilled at immersing himself in a business and taking a macro view of the numbers, drivers and risks relating to key aspects of operations, including sales & marketing, service providers, and the supply chain. 

Stephen has also helped a number of private business owners plan their exit, providing support through the sale process or IPO journey. He has assisted in financial information analysis and presentation, financial forecasting, and IM drafting.

Both a Certified Public Accountant in New Hampshire, USA (AICPA) and a Chartered Accountant in Australia and New Zealand (CA ANZ), and with many years of working experience in China, Stephen is familiar with navigating different accounting standards applied in China, Australia and the US, and handling accounting matters of varying complexity.