We're reimagining ecommerce everywhere, for everyone. From warehousing to logistics and channel integration, we've built an end-to-end technology platform to enable Aussie retailers to start and scale with ecommerce, and keep customers satisfied. 
Australia's largest retailers use New Aim to move fast – at scale – and with precision. We've tailored our technology to improve accuracy and speed from fulfilment to dispatch and delivery. 
We're the first Australian retail solution provider with the capability to optimise for parcel sizes, postcodes and couriers.

Our last-mile delivery routing software uses historical data, artificial intelligence and machine learning to deliver products to customers at a better rate, with greater speed, and more efficiently.
Working with a wide network of couriers, our proprietary Postage Optimiser technology is improving costs, customer satisfaction, and last-mile delivery. Parcel by parcel, our dispatching algorithms achieve the quickest turnaround at the best price. The future of logistics has arrived.
We have a physical advantage with logistics, warehousing and delivery, with nearly 100,000sqm of warehouse space in Melbourne, Australia.
We use sophisticated order management systems integrated by our in-house IT team, and run a tailored warehouse management system. In our warehouses, we use AI in picking and packing to improve efficiency.
We run a fully automated instant relay between order placement and picking in our warehouse. We work closely with local couriers to achieve the most efficient and cost-effective delivery within 48 hours of orders received.
Our robust integrated order and warehouse management system provides fast and best-in-class logistics management.
We enable ecommerce integration that suits the needs of all our business customers, from SMEs to large retailers. Depending on your business needs, you can benefit from our ecommerce platform, marketplace and tech integrations. 

Integrate with your most valuable tools, such as Shopify and Magento, and benefit from a two-way flow of information. Spend less time on data entry and more time on selling. It's ecommerce made easy.

We've helped some of Australia's fastest-growing online retailers scale effortlessly. Our team is continuously developing new capabilities and relationships across retail, wholesale and dropshipping to enhance your ecommerce experience.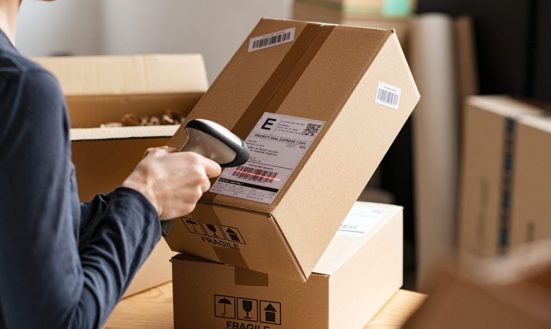 We leverage data and supply chain analytics to analyse market trends and inform procurement, product and price decisioning.
Since 2005, we've taken a strategic sourcing approach to supply chain management, measuring performance and improving the process on a continuous basis. In practice, this helps us supply better products at more competitive prices, keeping customers happy, and helping retailers grow their profit margins. It also speeds up the purchase order process. 
Today, in 2022, we have more than 400 suppliers, with end-to-end quality control and a localised advantage. 
Just as we add new products regularly to tie in with seasons and styles, we're also continually forming new relationships with suppliers to expand our product range in line with customer needs.
From AI customer service to AR showrooms, we have a dedicated team of New Aimers working on projects at the vanguard of retail tech. 
Today, artificial intelligence resolves up to 30% of New Aim product and customer queries, unlocking efficiencies across our retail ecosystem. With our in-house proprietary technology, we use natural language processing to classify and categorise messages, accelerating responses and driving autoreplies.

We're among the few Australian retailers in the process of delivering virtual showrooms for product ranges across homewares.

Through our  focus on data and technical research, we help our partners and customers remain on the cutting edge of both trends, as well as technologies.